We seek to build bridges between people, not just servers…
In our long history of experience we'v found that identifying things and naming things can be the most challenging. Therefore we seek to help you find what you have, and where you want to go with your business – and today it usually requires technology.
True Interaction was founded in 2012 with a belief that in order to build the best products and services, an organization must find ways to "True-up" interaction points between employees and the systems they use. True Interaction between departments, systems and customer relations are good for for business, and at the heart of it is Information Architecture.
Information Architecture is a practice of architecting information in a useful way so that your business or organization can run better. Information Architecture can be used in many ways to improve how you work, and how you communicate.
Information is supposed to be useful and at your fingertips – however sometimes that information can become difficult to collect, understand and share. The lack of information architecture can lead to significant misunderstanding, productivity loss and a series of unusual destructive human behavior.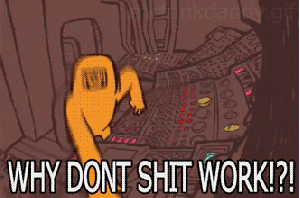 *Lack of Information Architecture can lead to many errors and frustration.
Information Architecture helps you form an idea – and express it in an understandable way through various mediums. Moreover, as you form a clear vision of your situation and direction, Information Architecture helps your idea survive the creative and technical life-cycles.
Since 2012, True Interaction has used information architecture to engage in "intellectual heavy-lifting" so our customers didn't have to resort to "brute-force execution later on…"
What is it Good For?
Information Architecture can be used for: 
*Architecture impacts culture in the workplace and communities.
Is Information Architecture (iA) Right for You?
Yes. iA helps you correct your vision, define your purpose and discover your environment. 
Information Architecture is great to apply early on in a project. iA comes even before the business plan. It sets in play all the subsequent activities of your business, and ability to adapt. 
iA is also great for legacy chaos situations. iA provides frameworks for mapping out difficult-to-read situations, and methods for change management. 
In short, iA from True Interaction helps you see things before they exist, and see things that you didn't know existed.